Auburn took a varied offensive game plan and a stingy defense on the road to victory against #17 ranked Texas A& M Saturday. The Aggie defense was slow to adjust as the Tigers jumped out to a 14-3 lead and never looked back winning by the score of 28-20.
The Tigers defense was very effective against the run. Especially in the first half, as indicated in the chart below.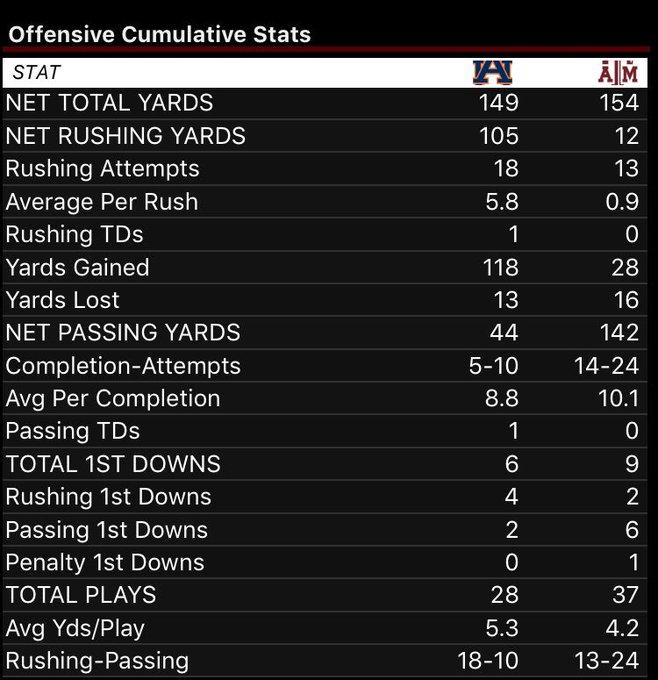 Auburn's defense didn't allow the Aggie access to the end zone until the fourth quarter.
Meanwhile the offense came out with some different play calling. A creative mix of passes, sweeps, and Run/Pass options were effective in opening hole in the Aggie defense. Auburn took full advantage of it.
One area the offense needs to get better is the deep pass. Nix had multiple opportunities to connect downfield, yet didn't. When that part of the offense gets in rhythm, this will become very difficult unit to defend.
A very good conference win coupled with a solid team performance is what was needed. Auburn did just that.
It's great for the fans to see our Tigers go on the road, and come out victorious. A tip of the hat goes out to Sal Cannella. His perimeter blocking was outstanding, and a huge key in this win.